ABOUT SAMCHEM GROUP
Samchem has been in operation for more than 20 years and is a leading industrial chemical distributor in Malaysia and South East Asia.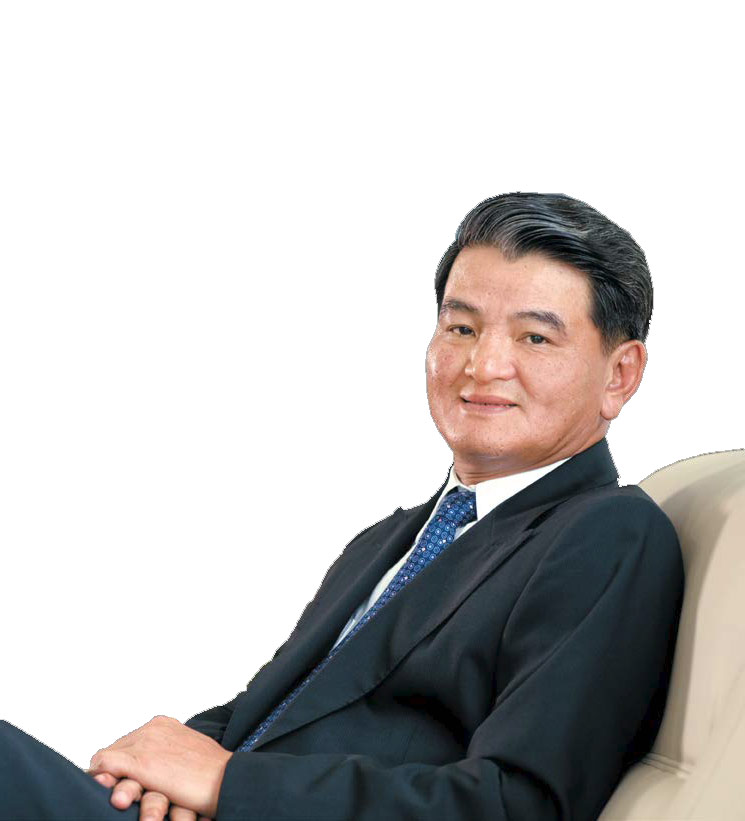 Ng Thin Poh (Group Executive Chairman)
Samchem is established in the year of 1989 and the core business for the Group is in Distribution of Chemicals. The Group's business has expanded with the acquisitions of new companies to the Group, as well as a growing portfolio of products from existing principals.
Besides distribution, the Group has a division that does blending of solvents to make customised products for specific applications. This division focus on chemical distribution with value-added services (warehousing (DG cargo), bulk-breaking (into drums or smaller packaging) & blending for local industries and is complemented by the set-up in Singapore (Westgate Tower, Jurong East) that export to other global destinations.
Samchem represents the largest petrochemical companies in the business today – ExxonMobil Chemical, Shell, Petronas, BASF; these are the largest global producers of petrochemicals in this region. Collaboration with these petrochemical giants began in Samchem's early days and over >20 years of working together, Samchem has expanded out to other ASEAN countries, acquired a wider range of products for distribution, including specialty premium chemicals and established a vast network of customer base for mutual business growth and benefit.
Other than these major petrochemicals producers, Samchem also market and distribute for a large number of specialty chemical manufacturers, all global names in their respective industries (e.g., Momentive, Idemitsu, Afton, Arkema, Celanese, etc.). Products from all these suppliers are used in a wide range of industries such as paints & coatings, polyurethane foam (for mattresses, car seats), automotive, printing ink, construction, agriculture, adhesives, industrial cleaning, household and personal care, electronics, oil & gas and many more.

SUBSIDIARIES

ORGANIZATIONAL CHART