YEAR 2017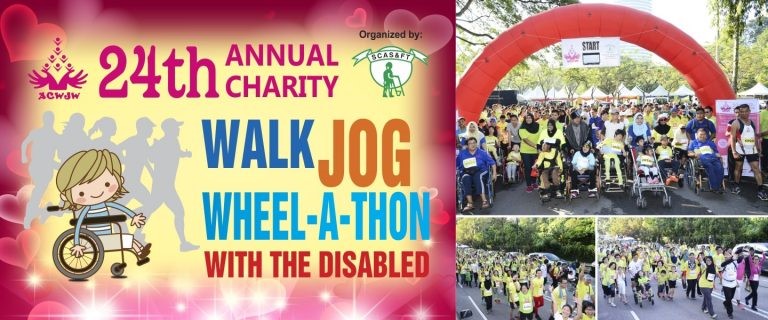 Employees from Samchem Sports Club took part in a Charity Run - The 24th Annual Charity WALK, JOG, WHEEL-A-THON WITH THE DISABLED, which was held in November 2017 at Dataran Merdeka, Kuala Lumpur.
Organised by the Spastic Children's Association of Selangor and Federal Territory, proceeds from the event benefit over 500 intellectually and physically disabled children, adults and senior citizens across more than 30 organisations.
YEAR 2016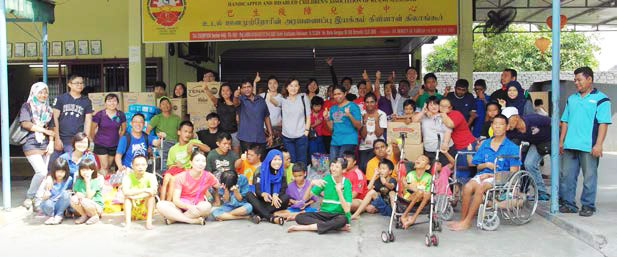 In August 2016, volunteers from among Samchem staff visited Persatuan Penjagaan Kanak-Kanak Cacat Klang, Selangor (PPKKCKS) where they held a "gotong royong" and played games with children at the home. Samchem staff brought food supplies (milk powder, beverage, rice, cooking oil, etc.) as well as candies, chocolates and drawing blocks for the children.
PPKKCKS is a happy multi-racial home with children of ages ranging from 3 months to 26. The home is currently taking care of over 80 handicapped children with disabilities such as Down's Syndrome, Autism, Blindness, Deafness, Muteness, Mental retardation.
YEAR 2010
Samchem made donations to various welfare homes, such as Rumah Limpahan Kasih, Good Samaritan Home and St. Barnabas Home. These contributions enable Samchem to play our role in maintaining the wellbeing of the underprivileged community.
YEAR 2009
Samchem organized the "Samchem Kota Permai Charity Golf Tournament" which raised a total of RM34,500 for three orphanage homes, namely Persatuan Kanak-Kanak Cacat Klang, Rumah Amal Cahaya and Rumah Charis. With the donation, Samchem aims to give these underprivileged children the opportunity to get a head start in life.