The management is led by the Executive Chairman, Ng Thin Poh. The Board meets regularly to discuss reviews and reports on the business and plans of the Company.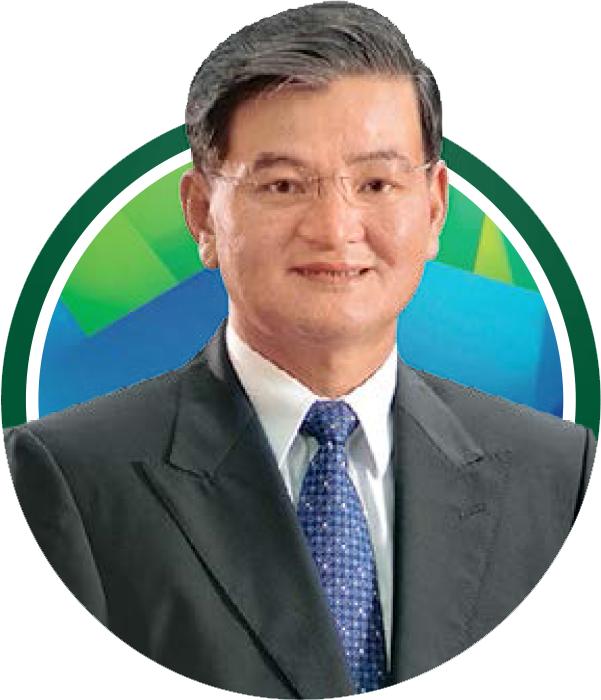 NG THIN POH
EXECUTIVE CHAIRMAN / CHIEF EXECUTIVE OFFICE
Ng Thin Poh, a Malaysian aged 62, has been re-designated as our Executive Chairman effective 1 March 2014.
He graduated with a Bachelor of Science (Honours) degree, majoring in chemistry, from University of Malaya in 1981. Upon graduation, he started his career in chemical distribution as a Sales Executive in Texchem Malaysia Sdn Bhd. In 1982 and 1983, he was a Sales Executive in Jebsen & Jessen (M) Sdn Bhd and Rhone-Poulenc Sdn Bhd respectively, of which both companies are distributors of chemicals. In 1989, he left Rhone-Poulenc Sdn Bhd and founded SCSB.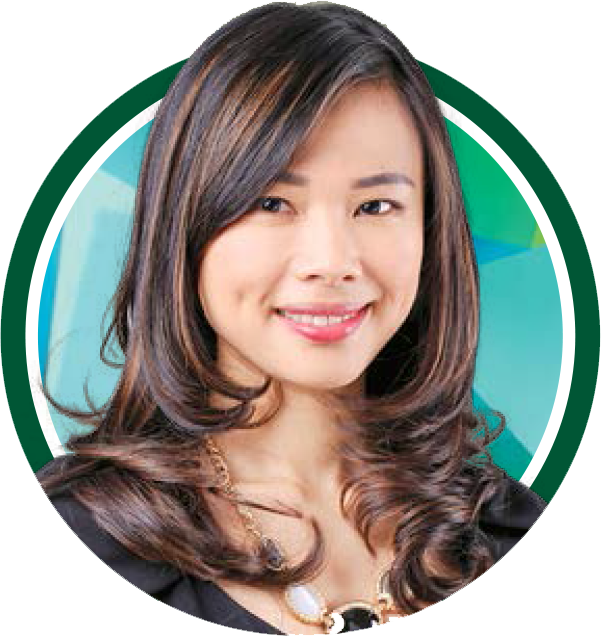 NG AI RENE
EXECUTIVE DIRECTOR
Ng Ai Rene, a Malaysian aged 35, was appointed to the Board as a Non-Independent Non-Executive Director on 10 November 2017 and was redesignated as an Executive Director on 20 February 2019.
She graduated with a Bachelor of Laws (LLB) from The University of Melbourne, Australia in 2008 and was admitted to the Supreme Court of Victoria, Australia as a solicitor in 2009. Thereafter she obtained the Certificate of Legal Practice in Malaysia in 2010.
She commenced her legal career in Malaysia as a pupil in Skrine in February of 2011 and was admitted as an Advocate and Solicitor of the High Court of Malaysia on 9 March 2012. She left Skrine in 2015 and continued legal practice in Abdullah Chan & Co, Ai Rene & Co, Putri Norlisa Chair and Kesavan, focusing on corporate and commercial law and has advised and acted in various mergers and acquisitions and business restructuring across a wide range of industries. She left the legal profession on 19 February 2019 to take up the appointment as an Executive Director of Samchem Holdings Berhad.
Ng Ai Rene is the daughter of Ng Thin Poh, the Executive Chairman of Samchem Holdings Berhad.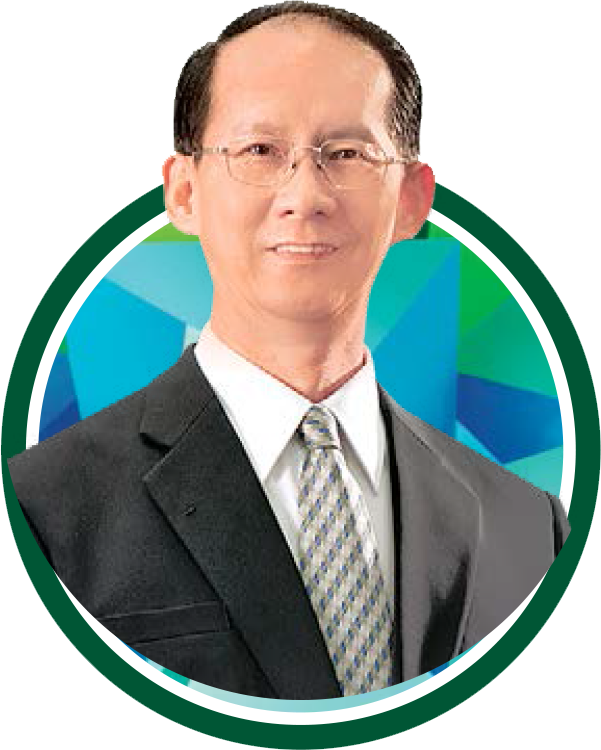 CHOOI CHOK KHOOI
EXECUTIVE DIRECTOR
Chooi Chok Khooi, a Malaysian aged 63, was appointed to the Board on 27 February 2009. In 1976, he started his career at Eastern Hotel, Ipoh, Perak. He obtained a LCCI certificate in Accounting in 1977.
Between 1978 and 1982, he was employed as an Assistant Manager in Chemikas Sdn Bhd, where he was responsible for handling the company's administrative, purchase, sales and collection activities. In 1982, he started his own sole proprietorship, namely Unichem Enterprise, which is involved in the dealings of chemicals. In 1990, Mr Chooi founded Eweny Chemicals and has been the Managing Director of the company since inception. With more than 30 years' experience in the chemical business, Mr Chooi is presently responsible for handling administrative activities in Samchem Ipoh.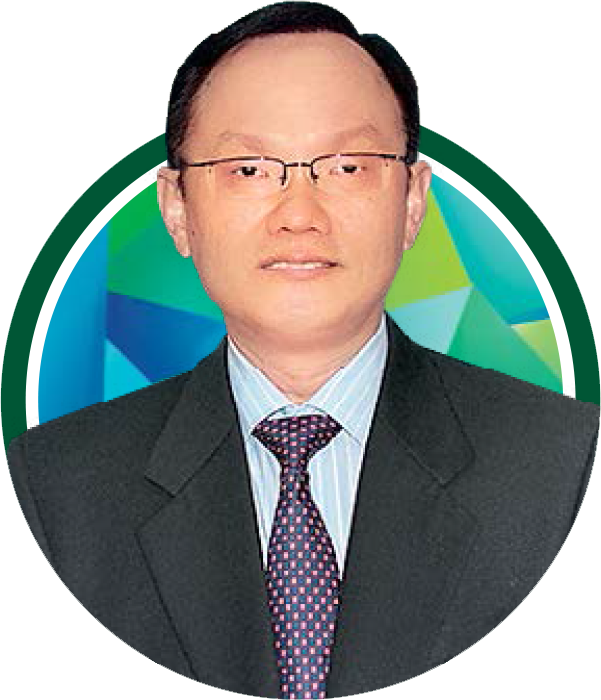 CHEONG CHEE YUN
INDEPENDENT NON-EXECUTIVE DIRECTOR
Cheong Chee Yun, a Malaysian, aged 59, is a chartered accountant member of the Malaysian Institute of Accountants, a member of the Certified Practising Accountant Australia (CPA Australia) and also a member of the Asian Chartered Institute of Bankers.
In 1985, he graduated with a Bachelor of Accounting (Hons) from Universiti Malaya. In the same year, he started his career as an executive officer with RHB Bank Bhd (then known as D&C Bank). He was involved in all branch operational aspects, corporate banking, trade financing and international banking matters and last held a managerial position. Thereafter, he joined a PC assembly and monitor manufacturer, KT Technology Sdn Bhd as Financial Controller in 1998. He then joined a software development and system integration company known as Object Solutions Sdn Bhd as Director in 1999. In 2001, he joined Saferay (M) Sdn Bhd a manufacturer and exporter of Architectural Mouldings as an Executive Director. In 2003, he was also appointed a Non-Executive Director in CS Opto Semiconductors Sdn Bhd but had resigned in 2012. In 2006, he was appointed as an Operational Director in Eastmont Sdn Bhd a building construction services company. He has since resigned in November 2018. He joined Enco Holdings Sdn Bhd, a biomass thermal energy solutions provider in 2012 as Head of Finance & Corporate Affairs and is now an Executive Director of the Company. He is also a Director with Kencana Bio Energy Ptd Ltd, Singapore, a biomass power generation company. Moreover, he holds the post of Independent Non-Executive Director for Innity Bhd and ManagePay Systems Berhad currently.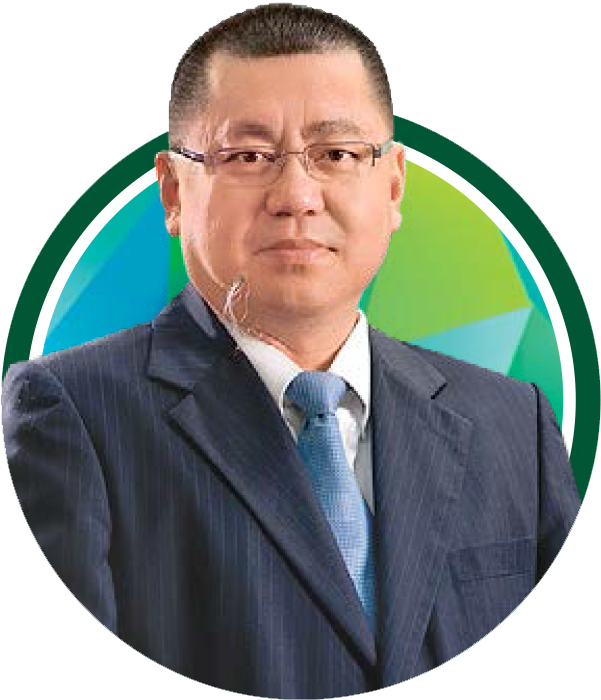 DATO' THENG BOOK
INDEPENDENT NON-EXECUTIVE DIRECTOR
Dato' Theng Book, Malaysian aged 60, was appointed to the Board as our Independent Non-Executive Director on 27 February 2009.
He graduated with a Bachelor of Law from theUniversity of London, United Kingdom in 1991, and holds a Certificate of Legal Practice. He also holds a Bachelor of Science from Campbell University, United States of America awarded in 1984, Diploma in Science from Tunku Abdul Rahman College awarded in 1984 and a Diploma of Business Studies from Institute of Commercial Management,United Kingdom awarded in 1986.
He began his career in the chemical business as a sales executive to the Chief Executive Officer of a foreign company involved in chemical manufacturing/trading, from 1984 to 1994. Since 1995, he has been practicing as an advocate and solicitor under the partnership known as Messrs Ling & Theng Book, Advocates & Solicitors. He is presently an independent non-executive Director of Ajiya Berhad.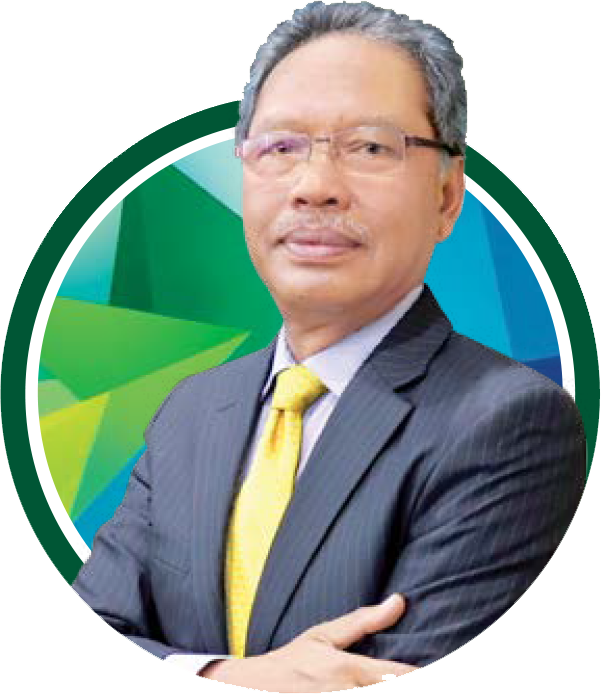 DATO' RAZALI BASRI
INDEPENDENT NON-EXECUTIVE DIRECTOR
Dato' Razali Basri, a Malaysian aged 63, retired with the rank of Deputy Commissioner of Police ("DCP") on 12 March 2018 after having served various branches of the Royal Malaysia Police Force ("RMP") for 36 years and a further 4 years on secondment to the Ministry of Home Affairs, Putra Jaya as one of 5 pioneering members of the Prevention of Crime ("PoCA") Board, a statutory body established under the same Act.
Prior to that appointment, Dato' Razali former position at RMP was the head of Legal and Prosecution Division, Bukit Aman which he helmed for five and a half years. During that period, he has represented RMP at local and international seminars and conferences.
Hailed from Taiping, Perak, Dato' Razali received his early education at King Edward VII School, Taiping. He later obtained a Diploma in Strategic Study at the University of Malaya and subsequently read law at the University of Wales, Cardiff, UK.
On his appointment as Independent Non-Executive Director with Samchem Holdings Berhad, he brings along knowledge and experiences from his days with RMP and Home Ministry on crime and legal matters, law enforcement, security issues and govermental functioning at ministry level. Concurrently, he is also the Chairman of Residents' Association in Melaka where he resides and also a Vice President of Malaysia Judo Federation.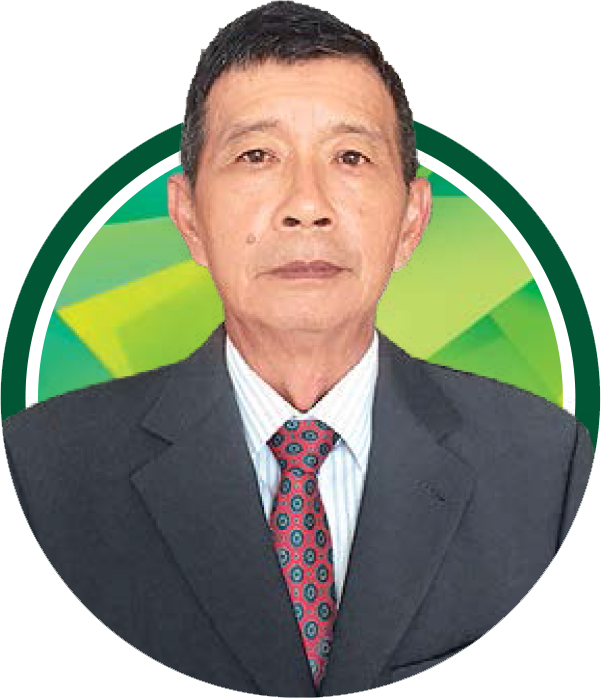 LOK KHAI CHUN
INDEPENDENT NON-EXECUTIVE DIRECTOR
Lok Kai Chun, a Malaysian aged 67, was appointed to the Board as our Independent Non-Executive Director on 29 December 2015. He graduated with a business administration degree in London.
Mr Lok has over 20 years of experience in the banking and finance sector. He has served in various capacities withfinancial institutions such as Supreme Finance, Maybank finance and MBF finance where he served as a Branch Manager until his resignation in 1994.